Welcome to City of Washington

City of Washington....A Great Place to Live!

In the City of Washington, we are defined less by boundaries on a map than by the sense of shared values our residents hold dear. Small town values, guided growth, and community pride are just a few of the core principles that makes City of Washington a wonderful place to call home.

The mission of the City of Washington is to partner with our community to deliver and maintain services, while striving to preserve, protect and enhance the quality of life and maintain a progressive approach toward planning for the future.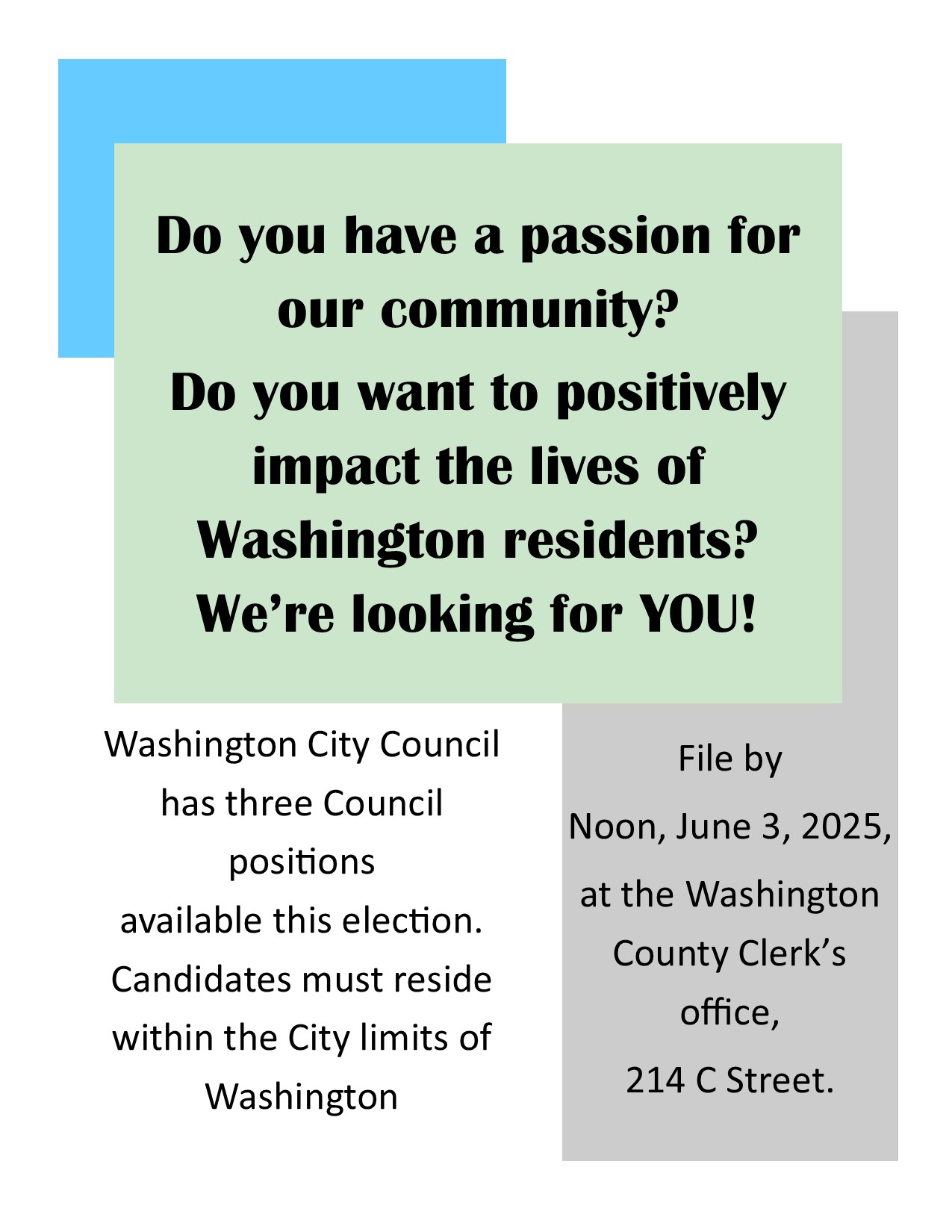 Council Positions Election
Featured News
US 36 Updates
4/24/2023
US 36 Traffic Changes
Beginning Tuesday, April 25, US 36 will have some traffic changes.
The middle lane will be open for westbound traffic and the south lane will remain open to east bound traffic.
The only three intersections that will be open to through traffic across all lanes of US 36 will...
Child Care Survey for Washington County
4/13/2023
CHILD CARE SURVEY
K State researchers are looking for respondents to a brief survey, less than 10 minutes, to help understand the need for access to quality, affordable child care in Washington County.
If you are looking for care, have care, provide child care, or are simply a resident from...
2022 Water Quality Report now available
6/15/2022
City of Washington's 2022 Consumer Confidence Report is now available and may be viewed below.